Gramma Trixie Goes Flying
Our resident book reviewer, Gramma Trixie, sent in this photo of her going for a fly in her trusty (rusty?) biplane.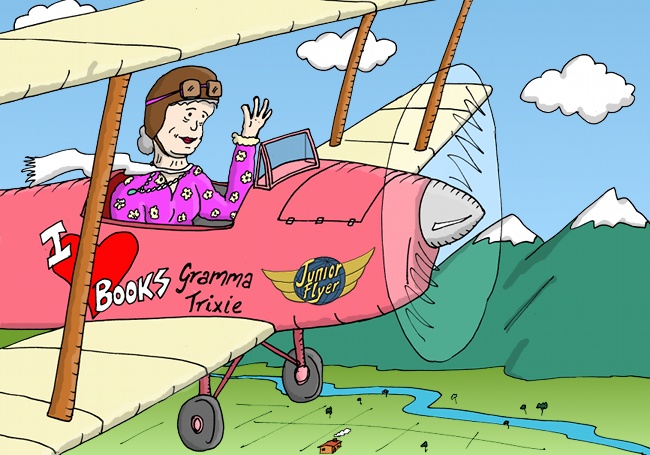 Don't forget to check out the latest aviation book reviews from Gramma Trixie, right here on Junior Flyer!
Excellent!!! This image is available as a color-in version! Click on the small image below and you'll get a version you can print and color-in, or right-click and save the file for printing later.   ** Tip: For this image  you will want to print in landscape mode for best results (as it is a wide-and-short image).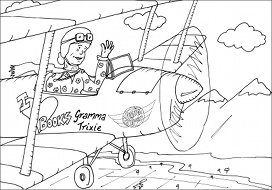 Color Me In!!!
("Colour" Me In if you live in an English speaking country!)